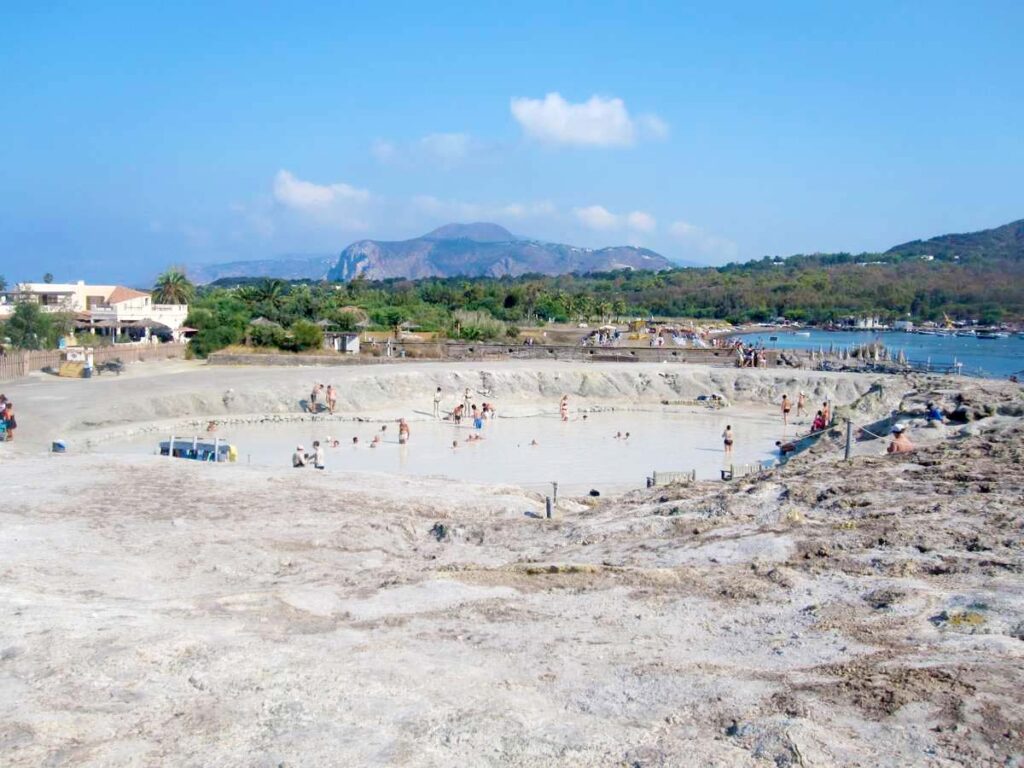 THE MUD POOL
The thermal mud pool is fed by sulphurous vapours that naturally escape from the soil and mix with the brackish water and the highly sulphurous clay mud.
The beneficial effects of mud therapy can be seen in three main categories: benefits for the skin, benefits for the airways and benefits for the joints. In particular, the latter is the most popular, especially for osteoarthritis, rheumatism, sprains, strains, gout and dislocation.
The release of sulphurous vapours is also found in the sea area near the pool: this makes the baths particularly pleasant, thanks to the natural whirlpool effect.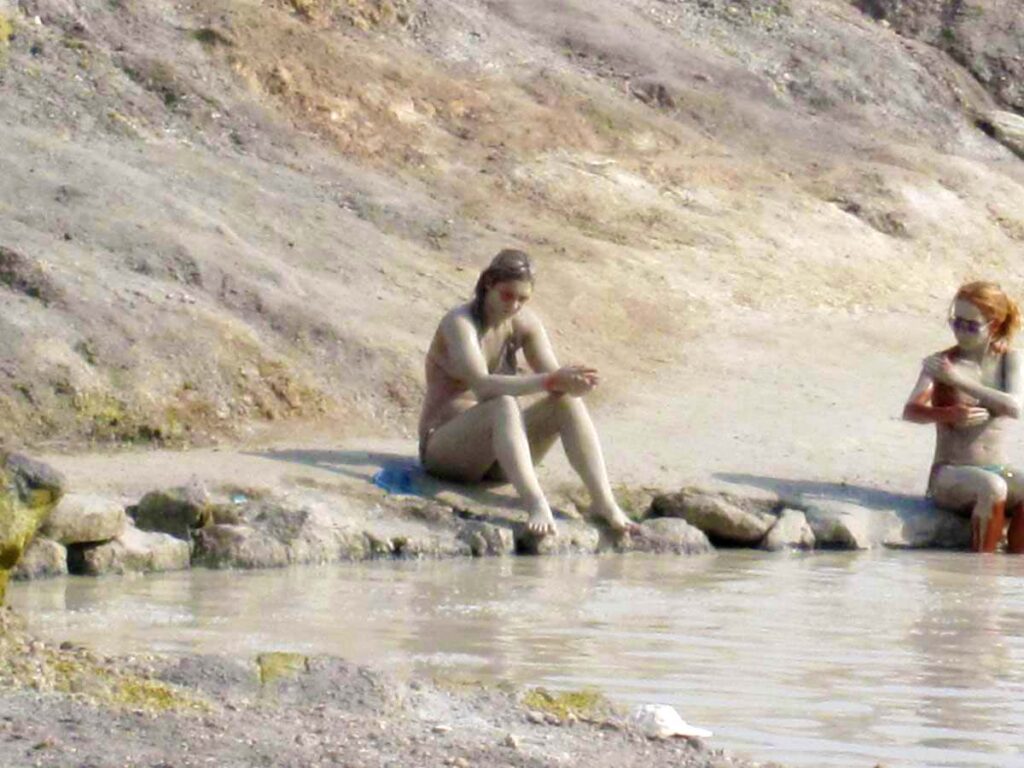 Thermal muds have beneficial properties for both the skin and the whole body. They are also effective for rheumatic pains.
Next to the mud pool you will find the hot water beach with the area where the sea boils, a real pleasure for the body.
DISCOVER OUR OFFERS