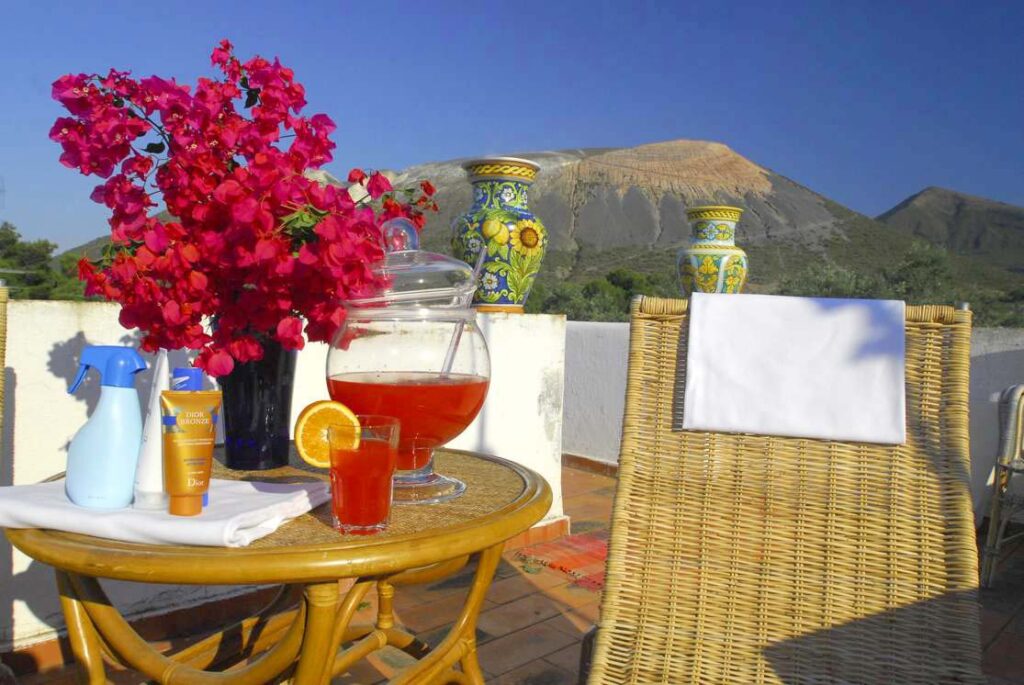 ACCOMODATION AND ROOMS OF THE VILLA SARACINA B&B
Villa Saracina is a holiday home in Vulcano, in the Aeolian Islands. The accommodations are located in a beautiful villa with swimming pool and a large garden of maritime pines, geraniums, bougainvillea and typical Mediterranean plants. There are also terraces and areas where it is possible to sunbathe.
The atmosphere of Villa Saracina is particularly welcoming thanks to its magnificent view of the crater. The rooms are rented with a bed and breakfast formula. It is also possible for groups to exclusively rent the entire structure.
The fourteen rooms, two of which have a private cooking area, are all independent and equipped with private bathroom, minibar, television and patio. They are divided into two main categories, those with a pool view and those with a garden view.
In the garden there is also a kitchen, shared with other guests, where you can prepare lunches or dinners.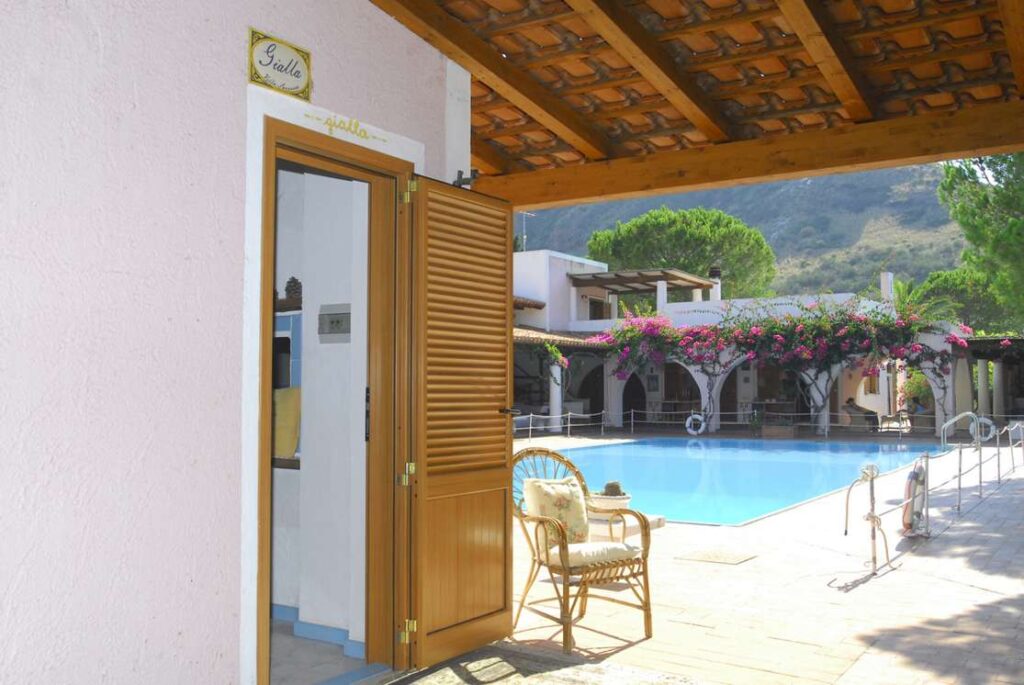 The rooms overlooking the pool face the beautiful pool of thermal water, can have two single beds or a double bed, or three beds. The superior family room is also available, with a double bed and a bunk bed.
The rooms overlooking the garden are immersed in the large garden, there are rooms with double bed or with double bed plus bunk beds suitable for families with small children. There is also a classic apartment with its own cooking area.
DISCOVER OUR OFFERS