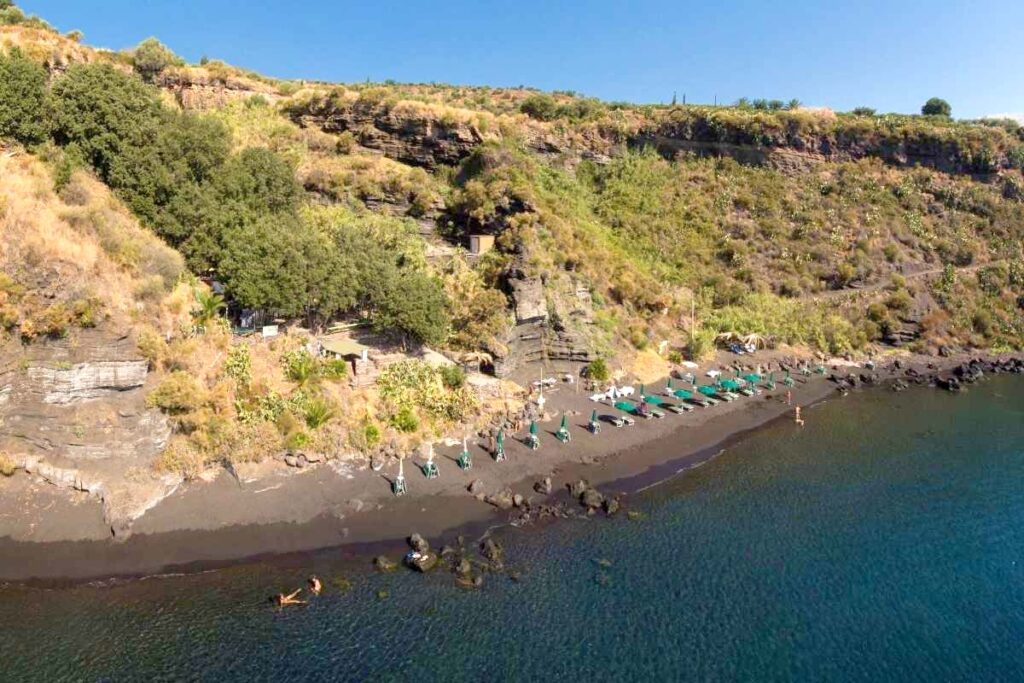 BLACK BEACHES OF VULCANO
Among the Aeolian Islands, Vulcan Island has the highest number of fine sandy beaches. The seabed is gently sloping, suitable for children or people with mobility difficulties. Free beach areas and areas equipped with deckchairs and umbrellas allow you to enjoy the sea in complete freedom. Thanks to the small restaurants and kiosks you can also enjoy the sea with breakfasts, aperitifs and lunches.
The largest and most famous beach on the island is the Sabbie Nere (Black Sands) beach, about a kilometre long, located a short distance from the port. Its western exposure allows you to enjoy the sea until sunset, perhaps with an aperitif on the beach.
Next to the Spiagge Nere ("Black Beaches") is the Spiaggia delle Acque Calde ("Hot Water Beach"). It is very special thanks to the fumaroles that generate a whirlpool effect and the warmth of the water heated by the volcano. The sand is slightly grainier than the others, and the view is eastwards.
On the other side of the island, in the Gelso area, there are two beautiful beaches: the Asino (Donkey) and the Cannitello beaches. Ideal for those seeking peace and beautiful landscapes, overlooking Sicily and Etna, these are immersed in the Mediterranean and surrounded by vineyards. Thanks to the scarce presence of houses, the water in these two beaches is very clear. Definitely worth a visit.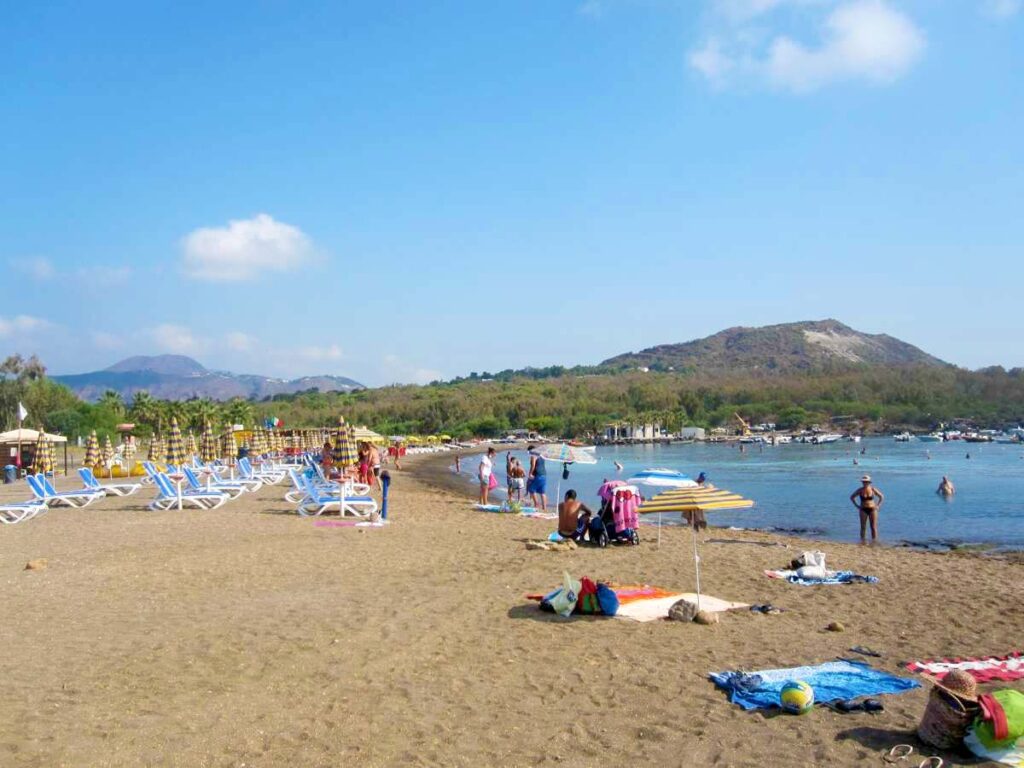 The Hot Water Beach is located next to the mud pool and is undoubtedly the most particular of the island: thanks to the fumaroles a natural whirlpool effect is created.
The Sabbie Nere beach is the largest and most famous on the island. About one kilometer long, it offers a magnificent view thanks to the cliffs and beautiful sunsets that can be admired from there.
DISCOVER OUR OFFERS