THE VOLCANO
391 m high above sea level, the bulk of the Great Crater, also called the Volcano Pit, imposes its presence on the island giving it a special charm that bewitches visitors.
Its last eruption dates back to the 80s and 90s of the nineteenth century, since then it lies quiet, even if its fumaroles at the top, more or less intense depending on the weather conditions and its mood, make you feel that you are on a living and breathing land. The water that is extracted from the wells near the crater is warm and rich in iron, so much that the houses often have a decantation tank to make it cool for use.
The ascent to the crater is within everyone's reach: it takes about thirty minutes to reach the summit. In order to appreciate the beauty and uniqueness of this walk is recommended to lean on a guide who will explain to visitors the wonderful story that this volcano has to tell.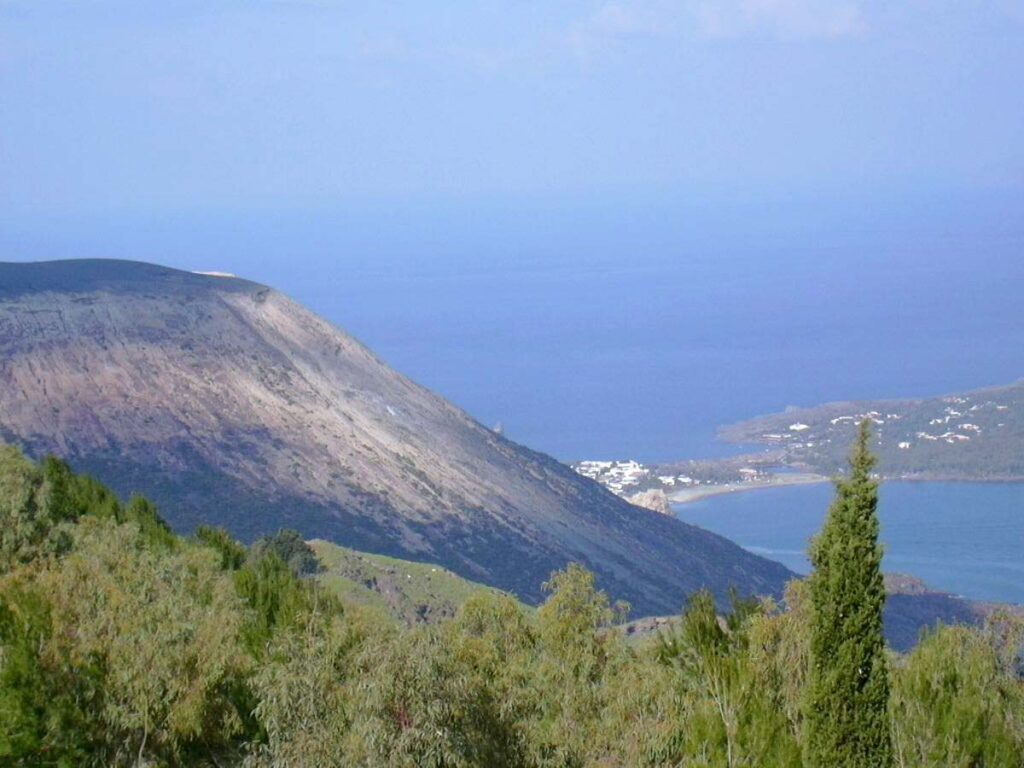 The slopes of the volcano seen from the area of Capo Grillo descend first steeply, then gently towards the sea.
Fumaroles with yellow sulphur crystal formations are one of the many spectacles you can admire as you climb up the volcano.
DISCOVER OUR OFFERS